Top Reasons to Choose SupraNet as your SOC2 Type 2 Data Center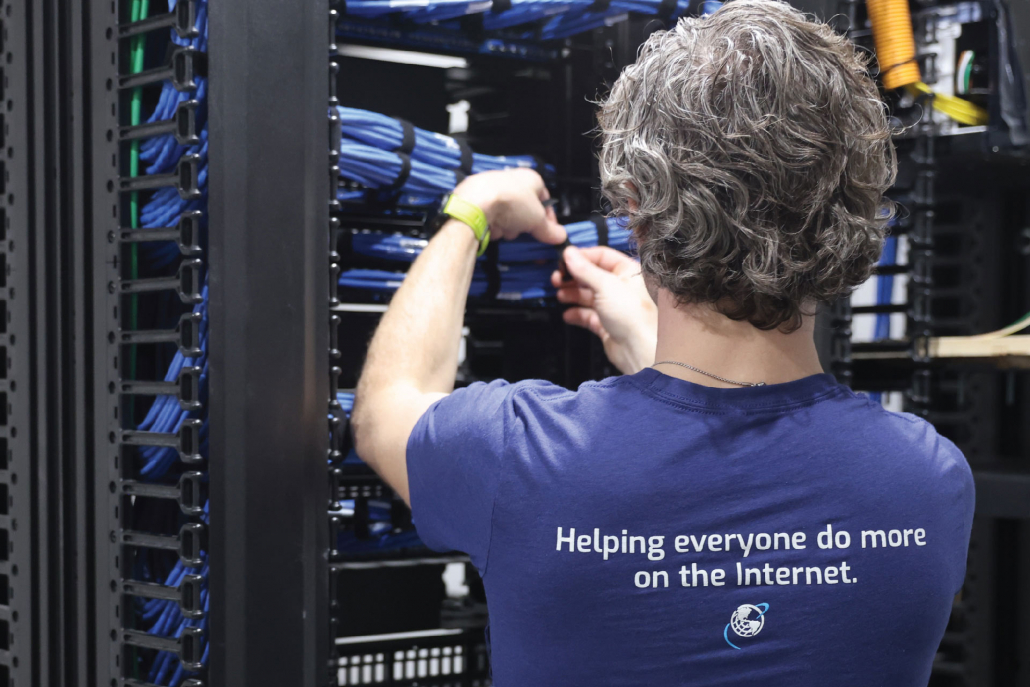 When it comes to data center providers, security and compliance are two of the most important factors for businesses. At SupraNet Communications, we understand the value of protecting sensitive data, which is why we have gone the extra mile to earn our SOC2 Type 2 certification. Here are some reasons why you should choose SupraNet for your SOC2 Type 2 Data Center needs:
Reason 1: We Meet the Highest Standards of Security and Compliance
At SupraNet Communications, we take security and compliance seriously. Our SOC2 Type 2 certification ensures that we meet the highest standards for security, availability, processing integrity, confidentiality, and privacy. We undergo regular audits by independent third-party auditors to ensure that we maintain these standards and provide our clients with the best possible service.
Reason 2: Cheeseheads Are Known for Their Trustworthiness
Wisconsin is known for its cheese, and cheeseheads are known for their trustworthiness. So when you choose SupraNet Communications, you're not just choosing a data center provider – you're choosing a team of cheeseheads who take security seriously. Our data centers are monitored 24/7 by dedicated professionals who know the value of a good block of cheddar as much as they know the value of a good block of IPs.
Reason 3: We Provide Reliable, High-Quality Services
As a business, you need a data center provider that you can rely on. At SupraNet Communications, we have invested in the latest technology and infrastructure to ensure that our services are always available and reliable. Our team of experts is available 24/7 to provide support and assistance whenever you need it.
Reason 4: We Put the 'U' in SupraNet
That's right, at SupraNet, we're all about you. We're dedicated to providing customized solutions that meet your specific needs, whether that means a fully managed data center or a hybrid cloud solution. We understand that every business has unique needs and requirements, which is why we offer flexible solutions to meet your specific needs. Whether you need private cloud services, colocation, or managed IT services, we have a team of experts who will work with you to design a customized solution that meets your requirements and fits your budget.
Reason 5: We Know How to Handle a Snowstorm
Let's face it, winters in Wisconsin can be brutal. But that doesn't stop us from keeping your data safe and secure. We have backup generators, redundant power supplies, and the expertise to keep things running smoothly even in the middle of a snowstorm. So when the weather outside is frightful, you can rest easy knowing that your data is in good hands.
Reason 6: We Are Committed to Transparency and Open Communication
At SupraNet Communications, we believe in building strong partnerships with our clients through transparency and open communication. We provide regular updates and reports on our performance, so you always know what's happening with your data. We also have an open-door policy for our clients, so you can reach out to us anytime with questions or concerns.
Reason 7: We're Not Afraid to Get Our Hands Dirty
At SupraNet Communications, we're not afraid to get our hands dirty. Whether it's crawling through crawlspaces or running cable through tight spaces, we'll do whatever it takes to get the job done right. So if you need a customized solution that requires a little elbow grease, we're up for the challenge.
Reason 8: We Are a Local, Community-Focused Company
Madison is a vibrant community with a lot to offer, and we're proud to be a part of it. As a locally owned and operated company, we are invested in the success of our community. We believe in giving back through volunteer work and charitable services. So when you choose SupraNet Communications, you're not just choosing a data center provider – you're choosing a company that cares about the community.
https://www.supranet.net/wp-content/uploads/2023/03/SupraNet-Logo-300_4C-300x300.png
0
0
SupraNet Team Member
https://www.supranet.net/wp-content/uploads/2023/03/SupraNet-Logo-300_4C-300x300.png
SupraNet Team Member
2023-03-30 19:33:49
2023-04-03 19:58:39
Top Reasons to Choose SupraNet as your SOC2 Type 2 Data Center